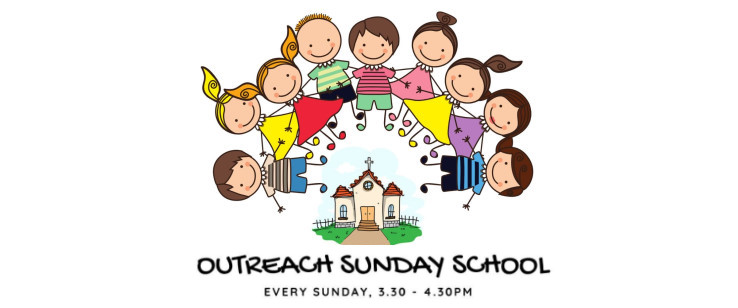 Absolutely free!
Open to children aged 6 and above
Listen to Bible stories
Learn the timeless lessons of the Bible and its values, especially the life and teachings of Jesus Christ
If you live in the Ang Mo Kio area, but are unable to take your children to church, it may be possible for us to pick them up. Please enquire.
Get the brochure: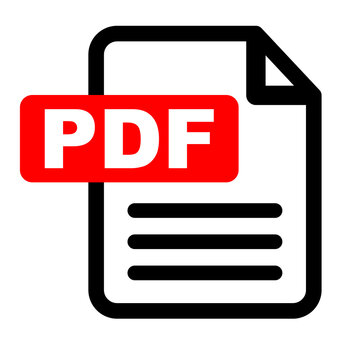 2023 Curriculum
The Christian Pilgrimage - Salvation from Sin's Slavery (Exodus to Joshua Part 1)
The journey from Egypt to Sinai (8 lessons)

Slavery in Egypt - The Birth of Moses
Moses' Choice - Moses Has to Leave Egypt
God Calls to Moses - The Burning Bush
Resisting the Lord - The Ten Plagues
Redeemed! - The Passover
Guidance - The Israelites Set Out on Their Journey
Protection - Crossing the Red Sea
Provision - Food and Water Sent by the Lord
People Who Followed Jesus (Luke's Gospel Part 1)
Christian conversion and its chief characteristics (11 lessons)

A Young Couple - Mary and Joseph
Working Men - The Shepherds of Bethlehem
An Army Officer - The Centurion
A Housekeeper - Mary, The Sister of Martha
A Wealthy Taxman - Zaccheus
A Street Woman - Who Washed Christ's Feet with her Tears
Two Recruits - Who Were Shown the Right Way to Follow Jesus
Children - Who Were Welcomed by the Saviour
A Sorrowing Widow - Who Met the Lord of Life
A Dying Thief - Who Was Saved at Calvary
The Christian Pilgrimage - Pictures of Salvation and Heaven (Exodus to Joshua Part 2)
The journey continues from Sinai to Jordan (6 lessons)

The Golden Calf - Making Other Gods
The Day of Atonement - A Meeting-Place with God
Refusing to Enter - The Result of Unbelief
The Brazen Serpent - How Can I be Saved?
Jordan and Canaan - Home At Last!
Gospel Appeals in the Saviour's Parables (Luke's Gospel Part 2)
Teaching the consequences of sin and the only way of escape (11 lessons)

The Rich Fool
The Lost Coin
The Lost Sheep
The Lost Son
The Grand Banquet
The Good Samaritan
The Rich Man and Lazarus
The Pharisee and the Publican
The Pounds
The Barren Fig-Tree
Judgement and Deliverance (Joshua to 1 Samuel)
Examples and warnings for all, from Rehab to Saul (10 lessons)

Rahab Weighs the Evidence
Achan Hides his Sin
Gideon Serves the Lord
The Victory Over the Midianites
Laish: A Dream World
Ruth Finds a New Home
Samuel Hears God's Call
The People Demand a King
The Rise and Fall of a Proud King
2024 Curriculum
Gains and Losses in Following Jesus
Mark's Gospel

Preparing for the Saviour
Leaving All to Follow Jesus
The Value of a Soul
The Currency of Heaven
The Cost of Our Salvation
Gaining from Loss
Profit or Loss?
Great Differences
Lessons from the Lives of David and Solomon (1 Samuel - 2 Chronicles)

How the Differences Come About
The Difference God Notices
Different Approaches to Battle
The Difference in Friendship
Christians are Different
The Difference Time Makes
Different Attitudes to Sin
The Difference Repentance Makes
The Difference at the End
Great David's Greater Son
Solomon - In all his Glory
Solomon's Downfall and Rescue
Early Reactions to the Apostles' Message
Acts

The Fickle Crowds
The Followers of Jesus
The Religious Leaders
A Searcher from Ethiopia
A Gentile Seeker
Elijah and Elisha
Sin and Its Cure (1 and 2 Kings)

Sin - Rejecting God
Sin - Playing with other 'gods'
Sin - Wounding the Conscience
Sin - Suffering a Fatal Disease
Sin - Meeting Death
Sin - Going to War with God
Sin - Refusing to Believe God's Promises
The Saviour Comes and Begins His Work
Matthew's Gospel

God with Us
The Wise Men and King Herod
The Lord Jesus is Tempted
Jesus' Teaching - The Two Roads
The Two Houses
The Two Trees
The 'Lord's Prayer'
Jesus Heals a Leper
The Wheat and the Tares
The Pearl of Great Price
Walking on the Sea