A difficult 2 Years
For several weeks now, you have heard in the pastoral prayer about our desire to return to church for on-site Covenant Instruction.
It has been nearly 2 years since our nation implemented certain measures because of COVID19. We had our first case of infection on 23 January 2020. On 7 February 2020, the nation raised the DORSCON level from yellow to orange.
On 24 March, the MMTF closed places of worship. This was when the church went online through the circuit breaker period. When we came back to church by ward, the Covenant Instruction remained online. The Chinese Ministry was at a different time and there were 2 English main services. We had to scramble to adapt with each change.
However, the Lord has been gracious to preserve us and even to grow us during this difficult time. With things seeming to have improved, the Session have proposed and agreed to return to our practice before COVID19 – to have concurrent English and Chinese services at 9:30 and Covenant Instruction thereafter.
Why Not Online Worship and CI?
The question that some of us have is – why the rush? Things are still uncertain with Omicron looming. We are told that daily cases can soar to 15,000.
The reason is we have to plan ahead. Hebrews 10:24-25 instructs us to "consider one another to provoke unto love and to good works: not forsaking the assembling of ourselves together, as the manner of some is; but exhorting one another: and so much the more, as ye see the day approaching."
This refers to the weekly assembly, where Christians not only meet to worship Christ, but also to encourage one another and to stir each other to more love and good works. This cannot be done without face to face interaction.
It is already hard to do this with the prevailing social distancing measures. And we have already implemented these with much grace because we know that we require fellowship.
But while we've been doing that, our children have not interacted. There cannot be true instruction without face to face interaction. Even our schools understand that. Our children will suffer spiritually.
So while we are proposing this, we are also acutely aware of possible changes. Man proposes, but God is the one who disposes his will. While we don't know what will happen, we believe this is a good way forward, barring any major changes.
We are also thankful for providences like Zoom and other cloud-based video conferencing services. We will continue to use these platforms.
Proposed Plans Moving Ahead
In the past month, we have studied how to do this. It has not been easy. Much thought have gone into room allocation, timing, renovation, safe distancing, etc. And this especially in the midst of a new curriculum for CI and promotion of children into new classes!
We have decided to move back to our original 9:30 am concurrent service slot because of several reasons. This allows families with members in both Chinese and English congregations to come together. If they remained separate, CI could be sandwiched in between, but this would mean an earlier start and a later finish due to the prevailing measures.
This move back to concurrent services also meant that the Chinese ministry would have to return to the B1. But because of poor ventilation the old hall could not be used. This means that renovations have been planned for next week to knock down some partitions and create a new hall by the windows. New air conditioners and AV equipment need to be installed too. And this is all difficult because of a shortage of laborers and the looming CNY season where many Malaysian tradesmen can finally return home via the VTLs. Thank God we managed to confirm these works. We pray they will all be completed by 30 January.
Our Session members have been working tirelessly for the kingdom of God. On a personal note, I am so grateful for this group of brothers (and their team of operations) who have only the good of the church in view; and in decision making, freely expressing their views and patiently submitting to one another.
The proposed plan is to return to church at 9:30 am on 30 January 2022. This is when we will also be have our 40th anniversary thanksgiving service. For our singers (and perhaps CI teachers), there will be swabbing starting at 8:45 am. Our ushers have been tirelessly studying the movement plan. The services end at 11 am, where thereafter, face-to-face CI will take place in the various classrooms.
The return of CI will be progressive – starting with the youth in February, then the primary and pre-primary children in March and April.
There are still questions up in the air regarding the afternoon non-Pet service, and whether the morning service and onsite religious classes will be open to our unvaccinated brethren. There may also be pejorative opinions about our unvaccinated brethren. The Elders are keenly aware that God alone is the Lord of our conscience. We are also adamant that worship is for everyone and no one should be barred from serving the Living and True God. However, we are also keenly aware that we live in Babylon now. Do pray for your officers as we seek to serve the Lord for his glory and the good of the church.
We will be having a Family Conversation on Saturday 15 January (3-4 pm) over Zoom to discuss these plans and to take your questions and inputs. Please do attend and think of your questions beforehand.
---
30 Jan
0930

Eng & Chinese

PET

services

No changes to other service timings, barring updates in regulations
| | |
| --- | --- |
| | ART: On-site Pre-Event Testing Supported |
Registration at ART desk: 0845-0910
---
Chinese Ministry will return to a
Revamped B1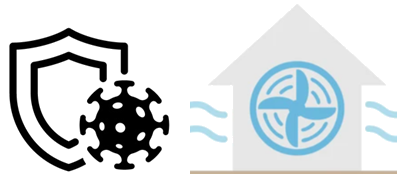 Improved ventillation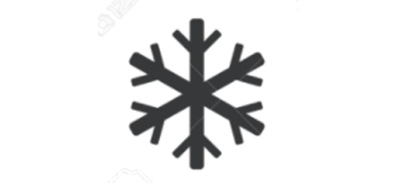 A/C Overhaul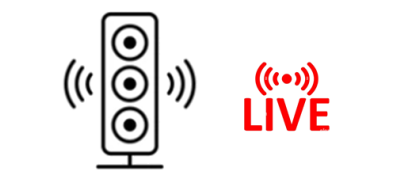 Sound System upgrade + livestream
---
30 Jan
1100

Approximate timing after worship service

On-site celebration streamed to CM@B1

Duration is about 1 hour
---
On-site
CI

: 1115-1215*
phased rollout starting starting

6 Feb
*Subject to individual class timing and duration
1st Sunday

of

Feb

Sec sch, JC/Poly, Chinese Min

Mar

Pri sch, Adult

Apr

Nursery, Kindergarten
Note: Threshold adults will remain over Zoom
---
Family Conversation
15/1/2022 Saturday 3pm-4pm over Zoom
Agenda:

Devotion & prayer

Concurrent services overview

CI overview

Q&A

Closing